January-2013-Newsletter
From ArduinoInfo
YourDuino.com January 2013 Newsletter

Hello and welcome to YourDuino.Com and our first newsletter of 2013. We will be publishing these newsletters on the WIKI to minimize the size of emails we send, and keep back issues available.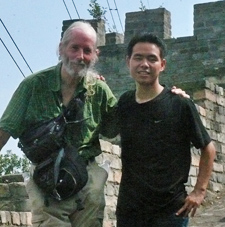 Terry and Peng

We are Jun Peng and Terry King. YourDuino.Com is a partnership and collaboration between two friends: an old Engineer from Vermont, USA, and a young man from Southern China. Peng is contributing his energy and his knowledge of the Chinese markets to bring you interesting, high-quality products at low cost. Terry and his wife Mary Alice lived in China for 2 years and became good friends with Peng and his family a while before YourDuino.Com was started. In future newsletters we will tell you more about our families and show you more photos of China and Vermont.

The products we sell originate in many countries, but they end up in stock in Shenzhen, China where so much electronics manufacturing takes place. The Shenzhen Electronics Marketplace is huge and we have learned how to find great products at very good prices. The 'secret' is Jun Peng: a friendly guy on the street in Shenzhen with cash in his hand. We buy directly from electronics parts suppliers we have come to know, and from manufacturers from whom we buy items like Relay boards, Arduino-compatible Microcomputer boards and shields.

We are Makers and Builders ourselves, and we try to give you good How-To information on every product we sell. Much of that information is here on this WIKI: http://ArduinoInfo.Info and we would like to encourage you to get in touch if you have things to contribute. We would especially like you to show and tell others about your projects. Email terry@yourduino.com

The MAKER Movement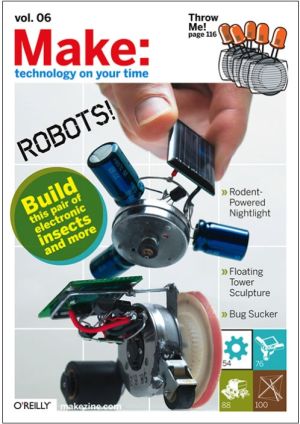 We very much support the "Maker" movement. On the right is our new advertisement that will be in January2013 MAKE Magazine.

The Maker Movement (Wikipedia)
"Typical interests enjoyed by the maker subculture include engineering-oriented pursuits such as electronics, robotics, 3-D printing, and the use of CNC tools, as well as more traditional activities such as metalworking, woodworking, and traditional arts and crafts."


Champlain Mini Maker Faire

YourDuino.Com had fun at a Mini Maker Faire in September. We met creative and interesting "makers" and displayed many Arduino-related parts, working demonstrations and robots at The Champlain Maker Faire in Shelburne, Vermont, USA. More photos here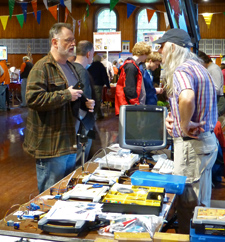 Terry at the Maker Faire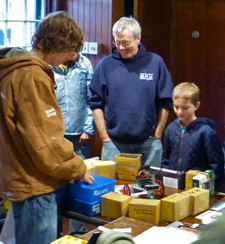 Terry's Grandson Noah with his arduino-controlled robot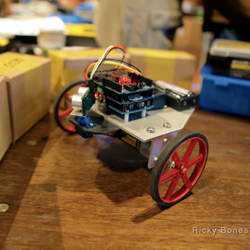 Noah's robot



If you are involved in a Maker/Hacker group please email terry@yourduino.com to set up a 5% group discount. A larger "group buy" may get larger discounts.


Thanks to you, we have shipped over 3000 orders in the last 1.5 years. We have also provided quantities of Starter Sets to several schools and universities, and thousands of sensors, relay boards and components to companies in the USA and worldwide. This volume has allowed us to lower prices on many of our products. Email for a quotation on larger quantities of any products.


ArduinoInfo.Info
We are very happy with the response from customers and others to our WIKI. Thousands of people visit every day and it's always increasing. Please email with any suggestions of other subjects you would like to see on the WIKI.
 
 

SHED Magazine: New Zealand
If you're from New Zealand / Australia you may be interested in our series of "Arduino 101" articles in SHED magazine. See: The SHED Magazine
 
 
 
 

NEW PRODUCTS:
We are working on new products for 2013, both good low-cost items from the marketplace and products we are designing and building ourselves.
 
 

Zarduino Home Automation:
We are collaborating with David Houston, an excellent designer who has long experience in Home Automation. His new system is called Zarduino. For an early look (hardware is NOT yet available) see http://Zarduino.com. Several new products will become available over the next 3 to 6 months. They will combine the Arduino form factor with the ability to run software written in BASIC. Several new Mega-form-factor shields will become available, and will be usable on existing Arduino Mega boards and Mega compatibles. Zarduino will integrate with or communicate to many of the Home Automation protocols such as X-10, Insteon, UPB, Z-Wave, Vizia and other HomeAutomation-related serial interface controllers. Human interface will be through personal computers and smaller devices. Windows, Linux, OSX, Android and iOS (WiFi, Bluetooth, SMS) interfaces are planned. We plan to strongly support the Home Automation / Building Automation sector.
 
 

Radio Control (R/C) Products:
Products designed for Radio Controlled models, Helicopters, Quadcopters etc. can be very effective and low-cost when used with Arduino. We are working with the manufacturers in Shenzhen to make some of these items available. We hope to include a good low-cost remote Video capability.
 
 

Motors, Motion Control, CNC, 3D Printing:
We are working to bring you a good low-cost selection of Stepper and Servo motors, drivers and related parts that may be used in Robots, Computer Numerically Controlled (CNC) machines and 3-D Printers. We hope to announce those by February.
 
 

Robot Starter Kit:
Many people have built Robots of various types using our Robot bases, controllers etc. We plan to provide a specific starter set of parts we know work together well, for those starting out. Then many other sensors and options could be added later.
 
 

Let us hear from YOU!
Please email us with comments and suggestions for Information on the ArduinoInfo.Info WIKI and products you would like to see. We have had great customer suggestions over the past year and added specific products. We would like comments, critiques, problems you have seen etc. We need your help to get better. Email terry@yourduino.com or peng@yourduino.com
 
 

About China Workers and Working Conditions:
We have lived and traveled in China and seen many different areas and situations. We are small, with only 2 or 3 employees, who we directly care for. The electronics suppliers we know have pretty good working conditions. The factories we buy from, which are much smaller than the giant cellphone/computer manufacturers, seem OK also. The 6 or 8 ladies we see building some Arduino-compatible boards are usually talking and laughing, and have a break area. This is not a USA company office environment, but it seems clean and safe. However we have seen many other places and jobs in China that trouble us, especially in the food and construction industries. Terry and Peng have some collection of Photos you may like to see here:
 
 
 

Terry: I loved China, especially the rural villages. They are more like rural Vermont where I am "home" again now. People have always been friendly to me in China. Everyone works very hard, which is the major factor in their success. A while ago I brought two of my Grandchildren, 14 and 16, with me to visit China for 3 weeks. We traveled to Peng's home area in Hunan Province, stayed with his friends and Grandparents, climbed mountains, and talked to students in some schools. It was a great experience.
I lived for 2 years in a high-rise apartment in what had been a small fishing village at Shekou. Another high-rise was being built next door, and out my window every morning I would see the construction workers coming out of their dormitory and eating rice for breakfast:
Here's Peng and his new son Yu Tsing. We hope to be building a better life for Yu Tsing.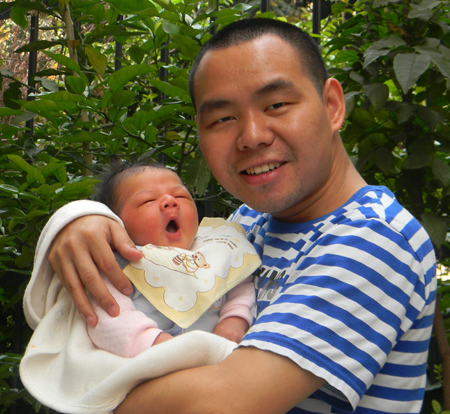 Best Regards, Terry King and Jun Peng