PENG-CIJE2018-1
From ArduinoInfo
PENG-CIJE2018-1
ITEMS TO FIND FOR CIJE 2018
NOTE: ITEMS WE HAVE ALREADY FOUND AND PRICED ARE MOVED TO THE END OF THIS PAGE
(Item 8)*****( ITEMS TO MAKE STEPPER MOTOR PULLEY KIT )*****
These items are used to make a small 'kit' which is added to our regular stepper motor so students can use it to lift things on a string. Details and photos below. Here is a photo of what that looks like: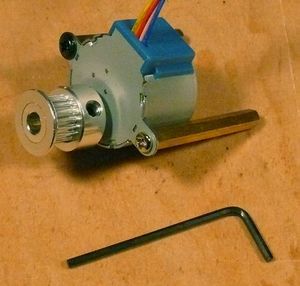 This contains these items:
A metal "Timing Pulley" that fits the 5mm shaft on our stepper motors. This is a usual part used on 3-D printers and should be easy to find.
A "Hex Key" that fits the set screws in the Timing Pulley.
two 50mm long brass "standoff" These are used to hold the stepper motor in place.
two M3 screws that fit the standoffs. Length 10mm.
---
QUANTITY:
350 Metal "Timing Pulley"
350 2mm Hex Key that fits the timing pulley
700 50mm long brass standoff
1000 M3 screws that fit the standoffs. Length 10mm. (Please check they fit)
---
DETAILS BELOW:
(Kit item 1) 5mm Bore 20 Teeth Timing Pulley For 3D Printer Width 8mm or 6mm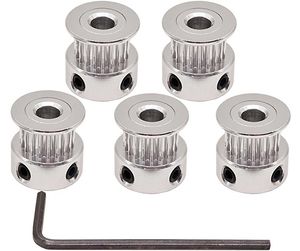 NOTE: The photo shows 5 pulleys, the kit has ONE
LINKS TO SUPPLIERS
(Kit item 2) 2mm Hex Key that fits the setscrews in the Pulley
This is the "L" shaped key in the photo above (NOT 3mm I had earlier)
(Kit Item 3) Two Brass Standoffs 50mm long, M3 thread
NOTE: Photo shows many; kit has 2

(Kit item 4) Two screws M3 thread 10mm length to fit standoffs
See Photo Above






(Item 9)*****( ITEMS TO MAKE CIJE ROBOT KIT )*****
These items are used to make a 'kit' of hardware that is used in the CIJE ROBOT KIT (different than our Robot Kit). This is hardware you have supplied last year.
Each kit contains:
8 - 3mm standoffs with 8mm tall hexagonal body and 6mm long threaded post (brass)
6 - 3mm Hex Nuts (Steel)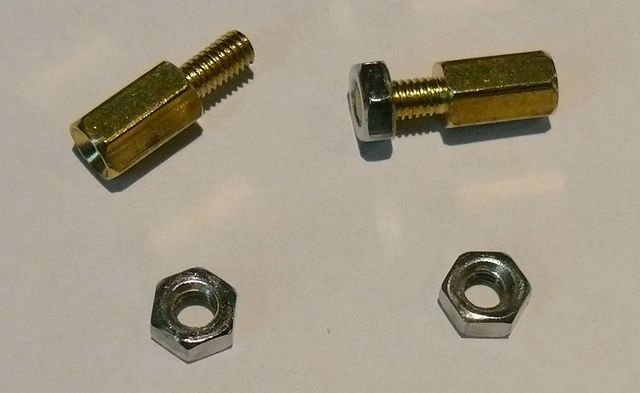 ---
QUANTITIES
We need parts to make 320 of these kits:
8*320 = 2560 (get 3000) 3mm standoffs
6 * 320 = 1920 (get 3000) 3mm hex nuts
---
***** ITEMS WE HAVE FOUND AND PRICED ARE MOVED DOWN HERE *****
BATTERY CASES
(ITEM 1) 4AA with PINS:
COST: Y1.2
These have no wires. They have pins that point down. CIJE will have students solder to those..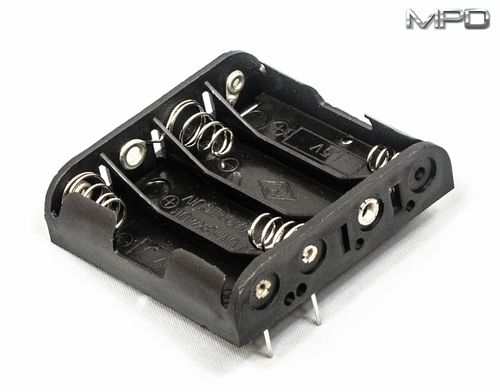 (ITEM 2) 6AA WITH no wires
COST: Y1.9
It has "Snap" connector the same as a 9V battery.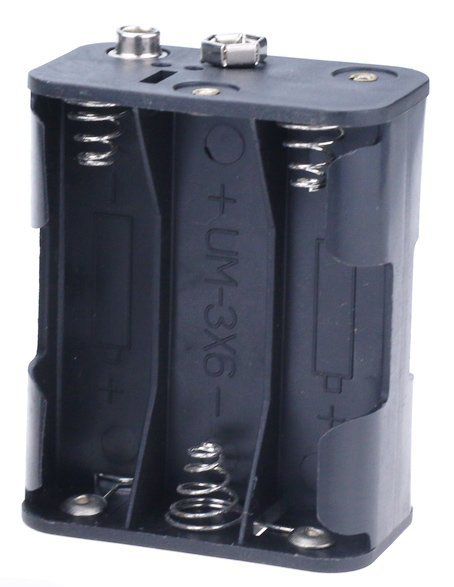 (ITEM 3) CIJE LOGO ROBORED
250 quantity CIJE RoboRED with updated artwork / Logo NEED ASAP! Total quantity 2075.
ORDERED: Should be here soon
( ITEM 4 USB-A to Mini-B 2.0 Cable - 5-Pin, 28/24AWG, Gold Plated, Black, 70cm )
UPDATE: Experiments show these (#28/#24) cables are right. We need supplier for many 75cm length.
COST: USA supplier $1.20
This cable has heavier, thicker wires than many others. It is needed for CIJE so they can run Servos without problems.
This cable has 2 #28 AWG wires for signal and 2 #24 AWG wires for +5V and Ground.

The cable should have printing on the cable that says the wire sizes...
(ITEM 5) JUMPER WIRES: Round pin
This is our product Jumpers Male-Male Approx. 65 pieces Please find a good source and let me know what our cost will be for 1000 quantity
(ITEM 6) HM-10 BLUETOOTH MODULES:
This is our product from KEYES:
Bluetooth Low Energy Module with Level-Shifting